Frequently Asked Questions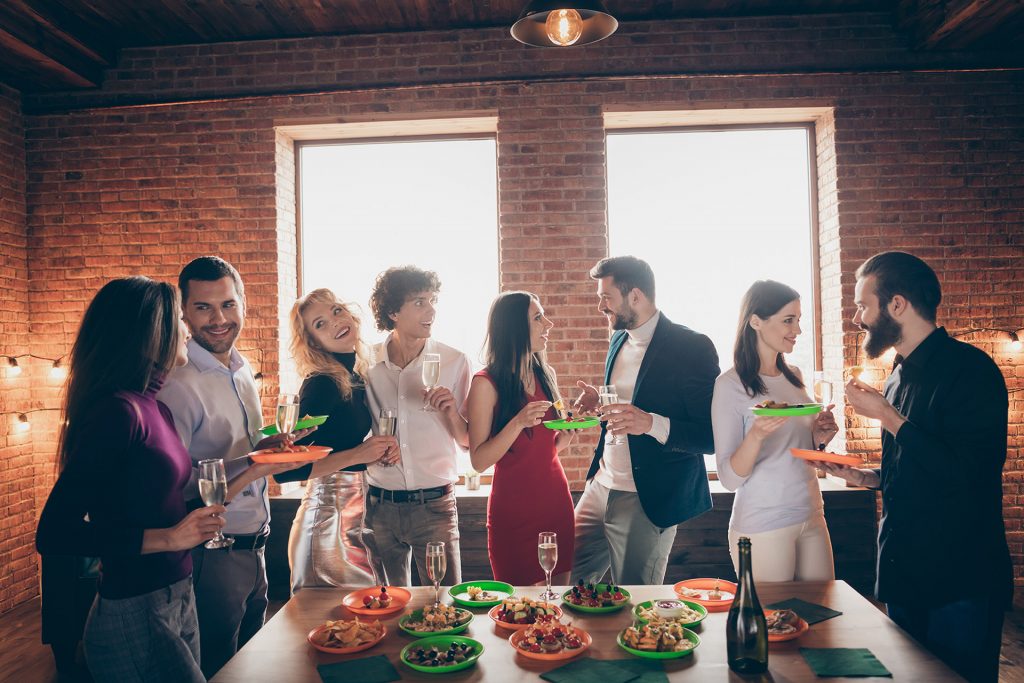 JOIN TODAY!
We match singles based on age, background, professional level, hobbies and interests. Throwing eight strangers together makes for some interesting stories. Each dinner party takes on a life of its own and net result is always a great evening out. We help jump start your dating life!
How long have you been in business?
Eight at Eight was founded in Atlanta, Georgia in 1999.
How many dinners are there each month?
We have approx. four dinners per month – one always on a weekend – and multiple tables each night.
How do you match the tables?
We match tables based on a combination of factors, including: age, educational and professional level, background, hobbies and interests, already having or wanting to have children, and smoking preferences. We do not match tables based on physical appearance, race, or religion.
How much are the meals?
Meals typically average $25 – $50, excluding alcohol purchases.
Do the restaurants deliver one check that we have to split?
We pre-arrange with our participating restaurants to provide an individual check for each member. Oftentimes gratuity is also included, so please be sure to check!
What's your success rate?
We've produced over 400 marriages. But, in addition to that, we've introduced lots of people who went on to build lasting friendships, business partnerships, and created new networks for singles. And we have no way of tracking how many long-term relationships and marriages have arisen from those.
Do I get to see photos of the other dinner guests beforehand?
No. We collect your photos for in-house purposes only.
Will I be seated with the same people more than once?
Part of our sales pitch is that, "You'll never be reseated with the same person of the opposite gender."
Can I try a dinner before I join?
Unfortunately, dating is a numbers game and so is Eight at Eight. From experience, we know the vast majority of members only see results if you commit to attending more than one dinner and providing detailed feedback after each experience. We want to hear your suggestions so we can improve on each event.
Can I just attend the singles event?
No. You have to be either a previous member or a current member to attend a happy hour/singles event.
I'd really like to join with a friend – can we go to the same dinner together?
You're actually more likely to spark a relationship with someone if you're an unknown entity to everyone at the table. And you'll be just fine on your own. When two friends are at a dinner together it changes the dynamics. We've had issues like when one gentleman was interested in two friends. He wanted to ask both of them out on a first date, but felt uncomfortable because they knew one another. See the dilemma? It is our responsibility to make the dinner parties comfortable for everyone
What if all the guys/girls want all the same girls/guys?
You've been to a bar haven't you? We're much classier than that. Most people exchange contact information and schedule a time to meet after the actual dinner.
What's your refund policy?
This is also why it's important to commit to several dinners. We don't give refunds because, after the dinner's over, the majority of our work has been done – and we've paid the restaurant. But, after each dinner you attend, we will study your feedback and personalize the service to you. The more events you attend, the more effective our matching becomes. Instead of refunds, we offer a transfer policy. If someone does not want – or is unable – to use any remaining dinners, he or she has the option of giving them away or selling them to a friend.
Look at it this way: When you go to the gym, do you expect to see results after your first workout? It's the same with this process. Your first dinner is a great opportunity for us to get to know you a little bit better and carefully consider your feedback. We're then able to provide a more personalized matching service based on a greater understanding of the qualities who makes a good match for you."
What if I meet someone – can I put my membership on hold?
No, we don't do any holds or pauses.If you meet someone you like, at one of our events or somewhere else, but aren't exclusive and still want to meet other people, you don't have to worry about coming to another dinner. We guarantee to never seat you with the same person twice so there is little chance of bumping into that person again at another dinner.
Will you automatically charge my card a renewal fee at the end of my membership?
No. After your membership is over, we'll call to get your feedback and see if you'd like to renew.